It's time!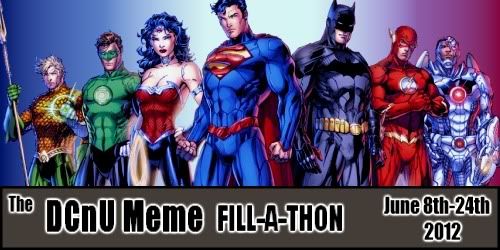 ♥ From now until June 24th, all new prompts in
The DCnU Meme
will be temporarily screened, as we try to get as many new fills as possible.
♥ All prompts are eligible for the Fill-A-Thon, whether they already have one or more fills or none at all.
♥ There'll be a special masterlist to celebrate the fills created for the Fill-A-Thon.
♥ All
other prompt posts
will be open for business as usual.
We already have our first fills! Don't forget to show your support by cheering everyone on! And if you'd like to help promote the Fill-A-Thon, just copy/paste the HTML below.
♥ The DCU-Memes Hub Post ♥
Rules & Information ♥ Questions & Discussion ♥ News & Updates
Filled & Unfilled Prompts ♥ Report Your Fills ♥ Canon Recs & Resources
AO3 Collection ♥ Pimping Post ♥ Affiliates ♥ Friending Meme